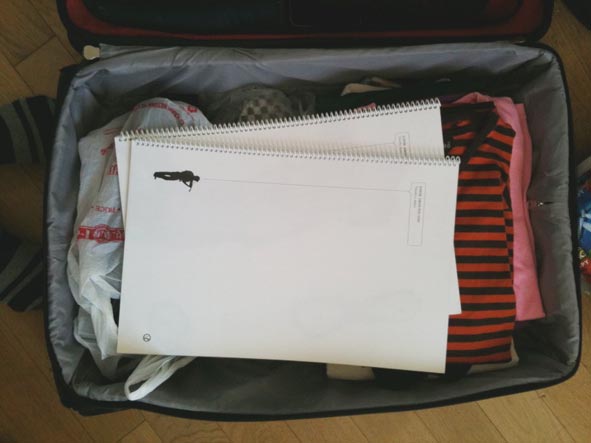 Sitting in a coffee shop right now in downtown Albany, awaiting tonight's première of Look Around You by the Albany Symphony. It's suddenly frigid and blustery; a haphazardly-locked mountain bike was just blown over in front of me. There's a strange dichotomy between the scale of Albany and the feeling of it, as though its planners had envisioned a much grander place than actually turned out. Bars here close around 11:30; at one, we witnessed an impromptu push-up contest between the barmaid and a bouncer.
Luckily, there are many friends here: Owen, of course, because he is playing my concerto, with his lovely girlfriend Meena; Rob, my friend from Yale, in town for the ASO's composer readings; Anna, a composer/visual magic-maker who lives in Troy and goes to RPI; my old Hindemith Ensemble cohort Yi-Ping, holding down the ASO's viola section. We all headed out to a rather unlikely Lebanese restaurant last night and were fussed over like long-lost family.
Tomorrow, it's off to New Haven for the première of Crashing Through Fences, a short piece I wrote for Ian Rosenbaum and Mindy Heinsohn for piccolo, glockenspiel, and two kickdrums (which I believe to be a unique combination). I hadn't been able to make it to New Haven to hear them rehearse, so late last night Ian dropbox'd me a WAV file of one of their run-throughs, which turned out to be completely perfect, polished, and ready for performance, without me ever saying a word. It is so gratifying when that happens; it's one of the main advantages about writing for friends, something I'm also reminded of in Owen's fierce rendition of Look Around You's violin/viola part. If you can't make it to New Haven for Ian's show, you can listen to it streaming, live, over the internet; thanks, Fred Plaut Recording Studio!