Biography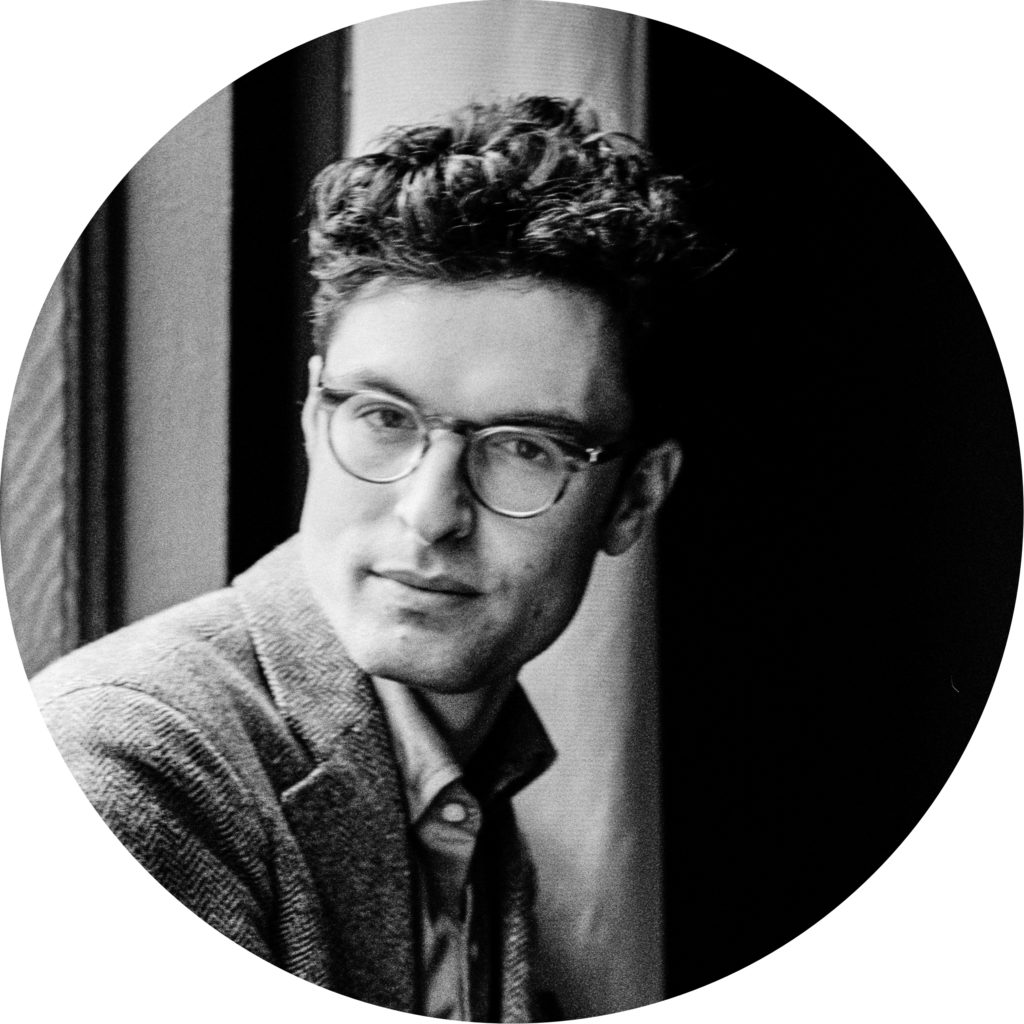 Timo Andres 🔊 (b. 1985, Palo Alto, CA) is a composer and pianist who grew up in rural Connecti­cut and lives in Brooklyn, NY. A Nonesuch Records artist, his album of orches­tral works, Home Stretch, has been hailed for its "playful intel­li­gence and indi­vid­u­al­ity," (The Guardian) and of his 2010 debut album for two pianos Shy and Mighty (performed by himself and duo partner David Kaplan), Alex Ross wrote in The New Yorker that "it achieves an unhur­ried grandeur that has rarely been felt in American music since John Adams came on the scene… more mighty than shy, [Andres] sounds like himself."
Notable works include Every­thing Happens So Much for the Boston Symphony with Andris Nelsons; Strong Language, a string quartet for the Takács Quartet, commis­sioned by Carnegie Hall and the Shriver Hall Concert Series; Steady Hand, a two-piano concerto commis­sioned by the Britten Sinfonia and premiered at the Barbican with Andres and pianist David Kaplan; and The Blind Banister, a piano concerto for Jonathan Biss, which was a 2016 Pulitzer Prize Finalist.
As a pianist, Andres has appeared with the LA Phil, North Carolina Symphony, the Britten Sinfonia, the Albany Symphony, New World Symphony, and in many collab­o­ra­tions with Andrew Cyr and Metrop­o­lis Ensemble. He has performed solo recitals for Lincoln Center, Wigmore Hall, San Fran­cisco Perfor­mances, the Phillips Collec­tion, and (le) Poisson Rouge. Collab­o­ra­tors include Becca Stevens, Jeffrey Kahane, Gabriel Kahane, Brad Mehldau, Nadia Sirota, Chris Thile, the Kronos Quartet, John Adams, and Philip Glass, with whom he has performed the complete Piano Etudes around the world, and who selected Andres as the recip­i­ent of the City of Toronto Glenn Gould Protégé Prize. Andres also frequently works with Sufjan Stevens; his record­ing of Stevens's solo piano album, The Deca­logue, has received wide­spread acclaim, and a new album is forth­com­ing in 2022. He was nomi­nated for a Grammy award for his perfor­mances on 2021's The Arching Path, an album of music by Christo­pher Cerrone.
During the "quiet" season of 2020–21, Andres built an impres­sive library of music films on YouTube, featur­ing a deep range of reper­toire which he performed, recorded, engi­neered, directed, and edited from home.
In the summer of 2021, Andres was presented in two concerts by San Fran­cisco Perfor­mances, includ­ing a chamber music concert with Jennifer Koh and Jay Campbell, and a solo recital. He was a 2021 Ojai Music Festival Artist, where he performed both a solo recital and Ingram Marshall's Flow with John Adams and the OMF Orches­tra (on a program with his own Running Theme). 21–22 also includes the premiere of a new compo­si­tion for concert:nova (Communal Effort), solo works for cellist Johannes Moser (Ogee) and pianist Adam Tendler (An Open Book); and a piece for the Myriad Trio (Precise Senti­ments).
A Nonesuch Records artist, Andres is featured as composer and pianist on the May 2020 release I Still Play, an album cele­brat­ing Robert Hurwitz. A Yale School of Music graduate, he is a Yamaha/Bösendorfer Artist and is on the compo­si­tion faculty at the Mannes School of Music at the New School.
⁂
Download a .docx biog­ra­phy.
Publishing
Download a .pdf works cata­logue.
⁂
All works are published in-house by Andres & Sons Bakery (ASCAP). To order printed & digital sheet music, please visit the Works section. Orches­tral works are avail­able for hire; please contact rentals@andres.com.