ensemble solo piano
duration 6 minutes
written fall 2013
commis­sioned by Première Commis­sion for Bruce Levingston
premièred April 7, 2014, Zankel Hall, New York, NY
Note
For a supposed nocturne, Heavy Sleep is dense, dramatic, and packed with activity.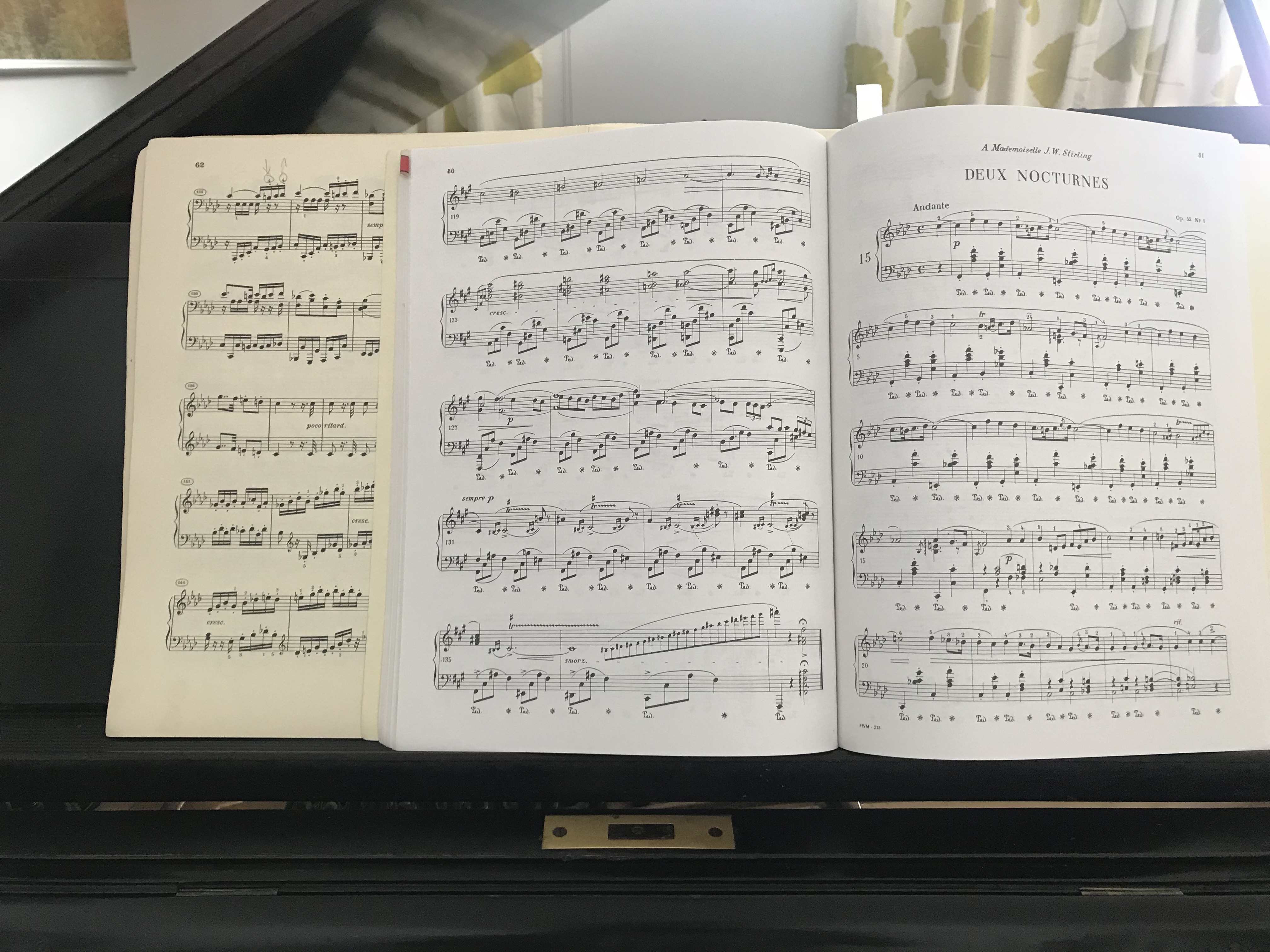 The material of the piece is set on a repeat­ing ground of chro­matic scales, an idea taken from the coda of Chopin's Op. 48 no. 2 nocturne. The piece's char­ac­ter, though, is based more on Op. 48 no. 1, its measured pacing belying the terrors of its middle section.
Heavy Sleep begins with isolated chords—seemingly discon­nected events which grad­u­ally reveal an overall direc­tion as they increase in complex­ity and volume. Even­tu­ally the music gets "stuck" on a repeated whole-step interval—not much in terms of a theme, but revealed in greater relief by the variety of things happen­ing around it. After a loud confronta­tion between the whole-step and the opening chords, the music evap­o­rates in a harmonic haze, turning the same idea over and over.
Purchase
Heavy Sleep score, print edition

Heavy Sleep score, PDF edition
10 pages, 9×12 format.