ensemble chamber orches­tra (1.1.1.bcl.1–1.1.1.0‑pft-perc[2]-2.1.1.1)
duration 13 minutes
written fall 2008
written for LA Phil­har­monic
premièred May 12, 2009, Disney Hall, Los Angeles, CA
published by Andres & Sons Bakery
Note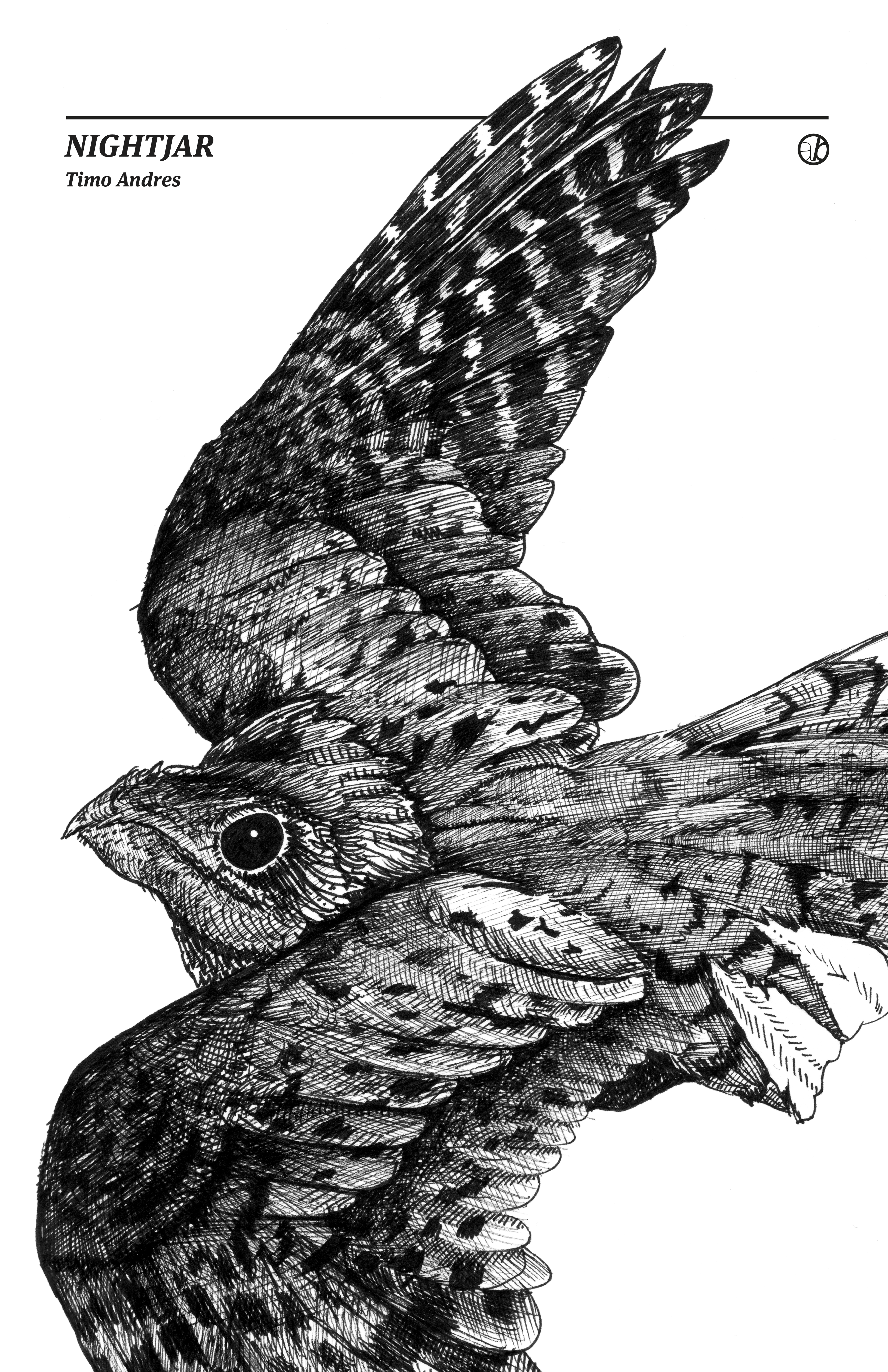 The nightjar (also called a nighthawk or goat­sucker) is an elusive bird. It sleeps on the ground, camou­flaged, during the day, and wakes up at dusk to catch insects in its abnor­mally large mouth. Night­jars can barely walk or perch, but are graceful fliers.
They are small, but ugly enough to have a fright­en­ing quality. They wear fright­ened expres­sions them­selves, with their bulging eyes and gaping maw.
My piece, Nightjar, begins with a chorus of noctur­nal noises. I can remember, during my first summer growing up in Connecti­cut, at first being terri­fied and later comforted by star­tlingly loud chirp­ings and sawings of the insects and animals that came out at dusk. They formed highly rhythmic yet unpre­dictable patterns, moving at differ­ent tempi simul­ta­ne­ously. The musical language of my piece grows from that zoolog­i­cal counterpoint.
Nightjar is divided into three equally-propor­tioned sections; in the first, the rhythmic cells accel­er­ate, whipping them­selves up into quite an agile frenzy. The second section divides the ensemble into groups, which constantly inter­rupt, comment on, and betray each other; the third settles down into regular pulsa­tions and gentler harmonies.
Purchase
Nightjar score, print edition

Nightjar score, PDF edition
37 pages, 11×17 format. Includes full score only. Parts are avail­able for rental; please email rentals@andres.com for a quote.