Thanks for the shout-out, sequenza21! You can go there and read all about the upcoming IGIGI concert at Roulette. I totally didn't write the press release. Actually I did.
I also designed this poster: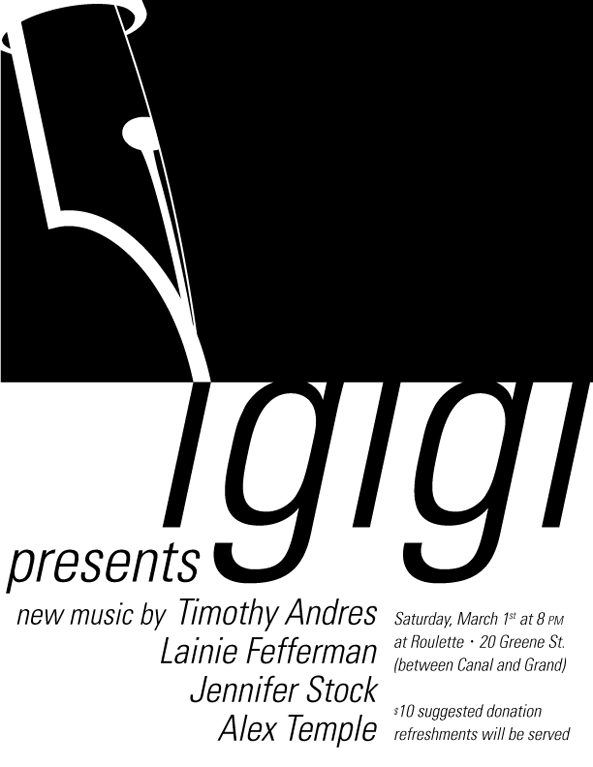 Has anyone else noticed the scrab­u­lous Facebook app is a completely superior way to keep up with your friends than the entire rest of Facebook itself? I am hope­lessly addicted.