Moving, again, in about a week. I wonder when this will stop becoming a yearly ritual (slash feat of strength) for me. First to Wash­ing­ton, CT, to dump the contents of my apart­ment on my parents for a month (thanks, parents!) and then moving all that to NYC in August.
Moving involves lots of inter­est­ing chores. For instance, finding creative ways to use up the varied contents of the pantry and refrigerator: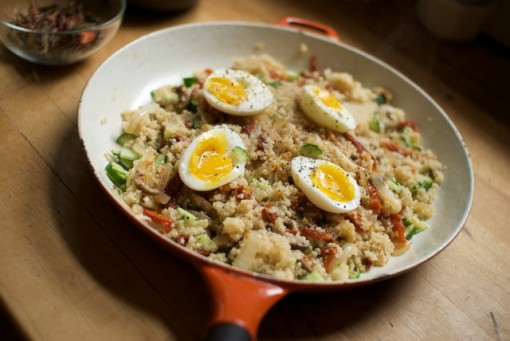 Couscous, sun-dried tomato, a vidalia onion, green olives. And a cucumber. And some eggs! It only gets more improb­a­ble from here. Actually this was surpris­ingly good. I love this pan in the photo; it's from the 70's (I think) made by some Danes, and it weighs about 15 pounds. Found it at Salva­tion Army for $4!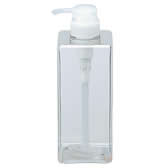 Also, inner ear self- irri­ga­tion using a MUJI dishsoap pump! Highly recom­mended. Now I can hear high frequen­cies again. I've been seeing neti pots all over the place recently, but I really think ear cleaning is more neces­sary. People say I have tiny ears so maybe stuff just gets trapped up in there more easily.