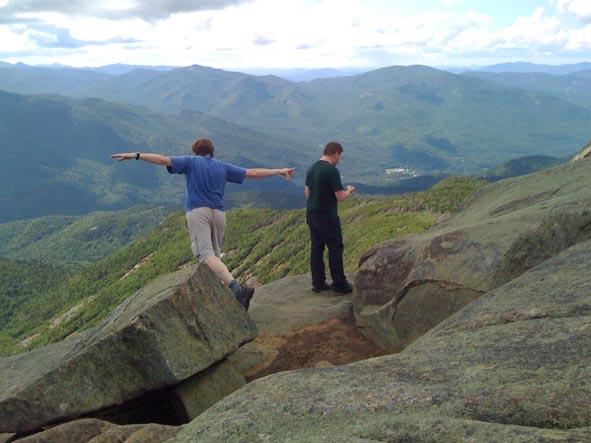 The first concert of the collec­tive we're calling "Sleeping Giant" is this Monday, April 12th at 7:30 at Le Poisson Rouge. The group is Chris Cerrone, Jacob Cooper, Ted Hearne, Rob Honstein, and I.
I'm usually pretty wary of such group shows, which tend to be like a salad with some weird pickle in it that ruins the taste of every­thing else. In this case, I think the opposite is true; we've all got a lot to say about differ­ent musical topics, and a little to say about over­lap­ping things as well. Chris did a nice inter­view about the concert with some­thing called Compo­si­tion Today; click here to read it.
I'll be playing piano in Ted's New Band (which is what I call it because it doesn't have a name yet; but seri­ously, the tunes are awesome) as well as accom­pa­ny­ing cellist Jody Redhage in my Fast Flows the River. Chris will be repre­sented by his Reading a Wave, which I played on back in New Haven and I absolutely love. I listen to that piece all the time, as should you. I also often find myself going back to Jacob's
which will be sung by the wonder­ful Mellissa Hughes.
Rob's piece, Patter,
will be new to me. But you have got to listen to this scene from his opera-in-progress, My Heart iz Open, based on actual tran­scripts of match.com conversations.