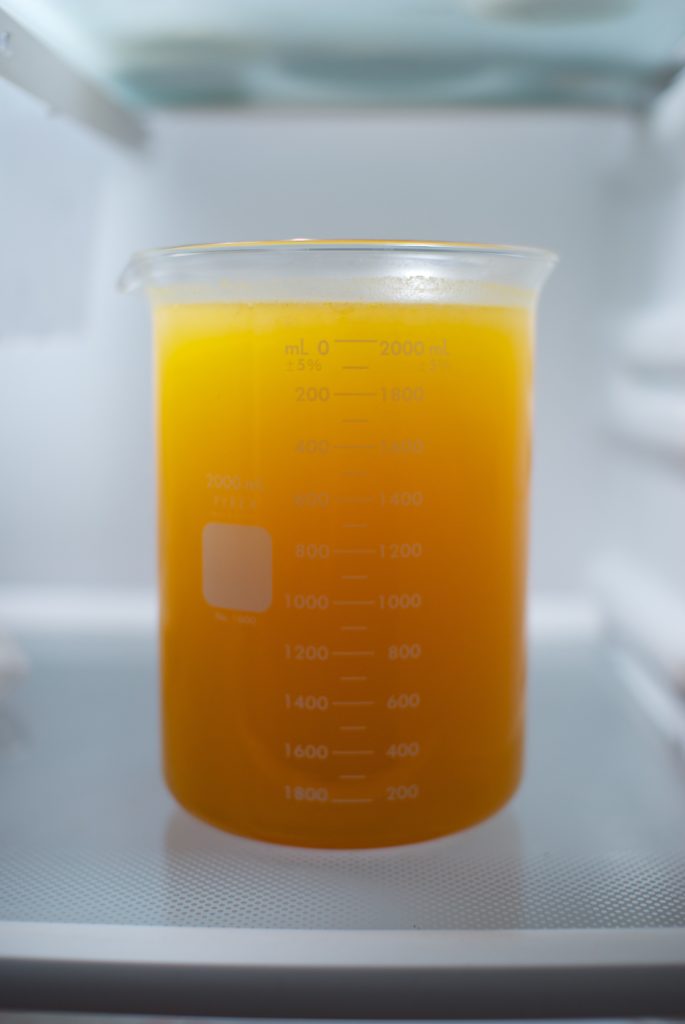 Here is how to keep yourself happy and cool all of a summer's day:
Buy a bag of lemons, oranges, grape­fruits, and a bunch of limes and squeeze them into a bowl. (Limes are 25 for a dollar at Pioneer! Get them while they're hot)
Combine the juice with a batch of simple syrup (2 cups sugar, 2 cups water, boiled); if you're feeling fancy you can throw some inter­est­ing herbs into this. Once I used Holy Basil.
Stir in a couple tray­fulls of iced cubes.
If possible, serve in labo­ra­tory glassware.