Next in our ongoing series of "Strong-Smelling Summer Sauces": salsa verde. I've been really inter­ested in this one lately. I'm not ashamed to say I learned it from Tom Colic­chio's recipe in the 'witch­craft cookbook. But really, you don't need a recipe.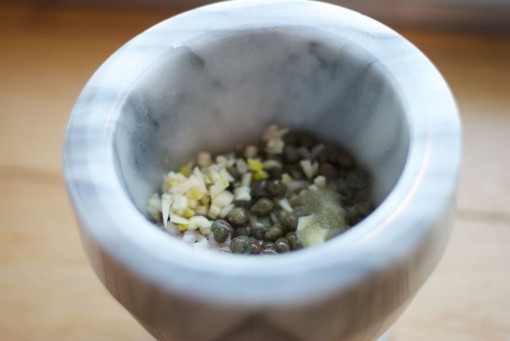 Salsa Verde
garlic
shallots (twice as much as you put garlic)
capers (enough)
olive oil (to lubricate)
white wine or sherry vinegar (acid)
salt & pepper (to taste)
parsley, flat-leaf (lots)
Dice up all the ingre­di­ents, put them in your mortar (or food proces­sor I suppose, but that's not very photo­genic, is it?) and pound the mixture into a fine slurry.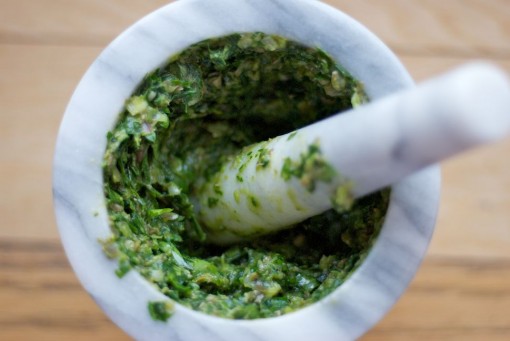 You can use this pungent condi­ment on anything you see fit. It's espe­cially good accom­pa­ny­ing skirt steak, or any cut of meat flavor­ful enough to stand up to it. The other day I used it on a BLT in place of aïoli. Not bad!