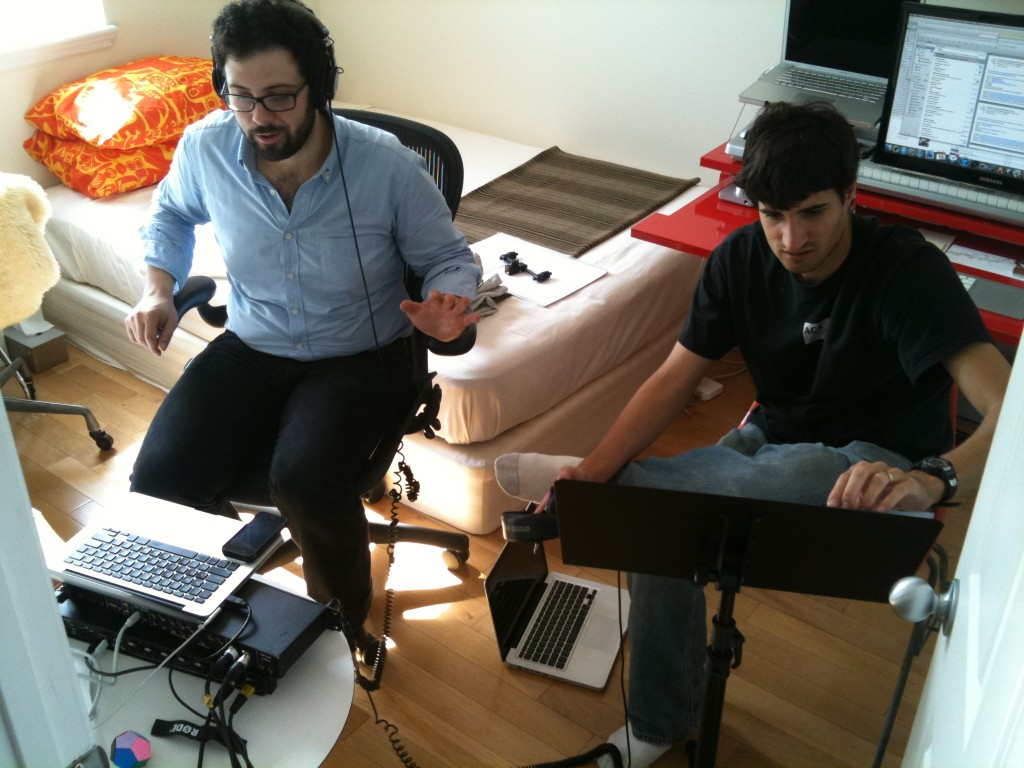 Sleeping Giant had our first fundraiser concert/party yester­day, at a lovely home right at Fulton Ferry Landing. It reminded that I'm quite grateful to find myself living in the midst of a thriving milieu of composers and musi­cians here in New York. One of the benefits of this is that we get to do projects together, which makes life less lonely than it other­wise would be for a composer. Sleeping Giant is merely one of the more public faces of this. At one point in my life I might have scoffed at the idea of a "composers' collec­tive" (the term some­times seems short­hand for "none of us is quite inter­est­ing enough to carry a show on our own") but I can't help but see Sleeping Giant as some­thing differ­ent. For one thing, it's simply giving a name to a set of rela­tion­ships, collab­o­ra­tors, artistic friends and foils that would have existed anyway.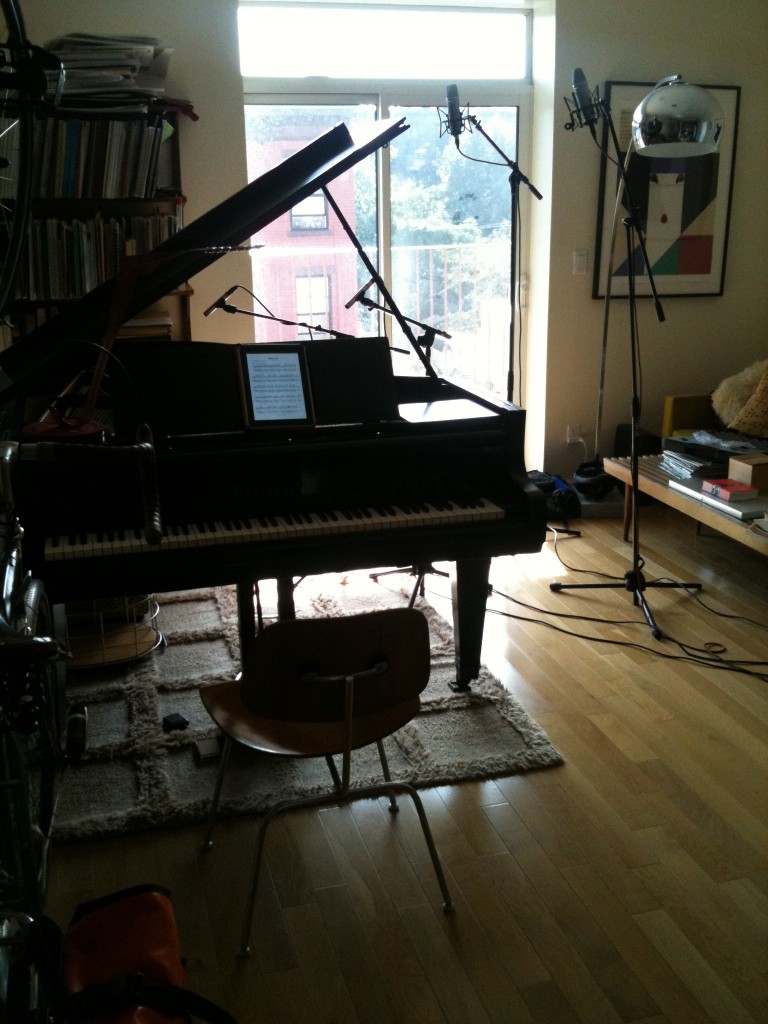 The follow­ing is an example of one of these efforts. Clifton Gates is a piece written for me by Jacob Cooper, which I played back in June at Barge­mu­sic. The combi­na­tion of solo piano and elec­tronic process­ing took some finagling to get right, but I think Jacob arrived at a pretty bril­liant combi­na­tion of sounds, some­thing that melds his longer, more purely elec­tronic exper­i­ments with beau­ti­fully moody, intri­cate piano writing. The title is in fact a refer­ence to John Adams's beloved Phrygian Gates, though it takes the metaphor­i­cal elec­tronic gates and makes them literal.
Timo Andres, piano
Clifton Gates was recorded a couple weeks ago at my apart­ment on Clifton Place by Jacob and fellow Giant (and budding audio engineer) Chris Cerrone. Some days my living room is a record­ing studio and my bedroom a makeshift control room, as you can see.