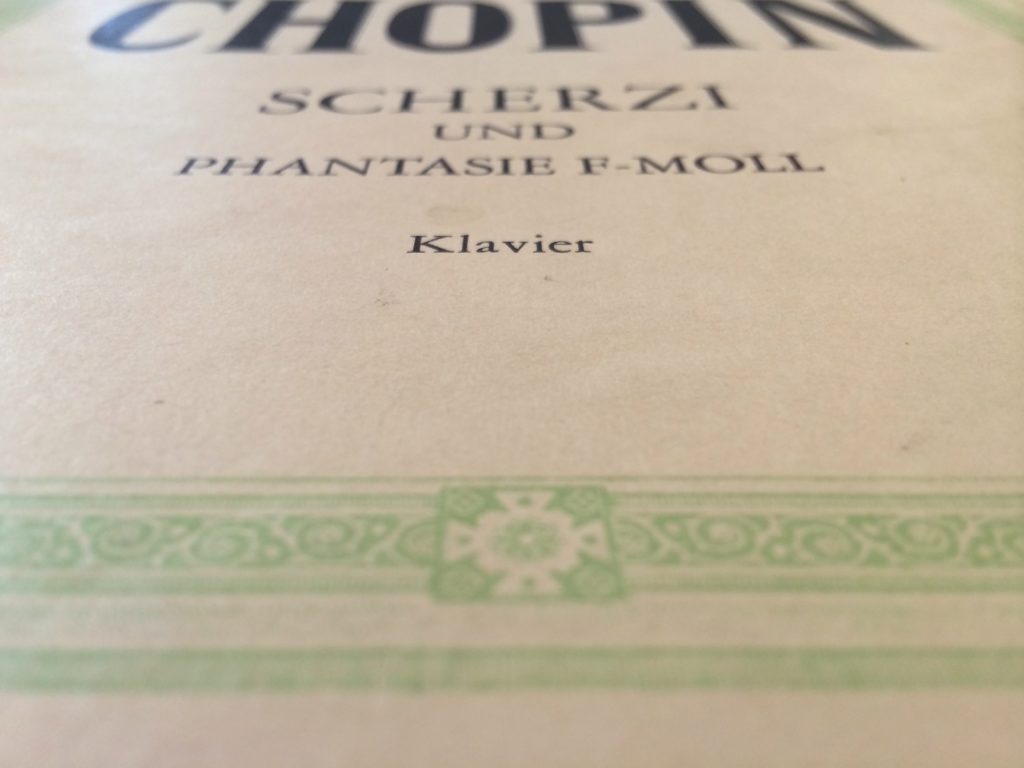 The follow­ing is an article I wrote for Fort­night Journal in Spring 2012, during the course of writing Old Friend for the pianist Kirill Gerstein. Since Fort­night is now defunct, they've kindly given me permis­sion to re-publish it here.
⁂
It's not quite a convic­tion, more of a nagging suspi­cion, that I get each time I'm faced with the task of writing a new piece: it's finally happened, the jig's up, you've alto­gether run out of ideas. Oh well, it was nice while it lasted.
There are plenty of histor­i­cal examples of composers who actually did "run out of ideas". Aaron Copland spent his last two decades conduct­ing his own previous works; Charles Ives was stymied working on his wildly imprac­ti­ca­ble Universe Symphony, falling silent for the follow­ing 35 years; around the same time, Sibelius's inabil­ity to complete an eighth symphony cast the last 30 years of his life into self-destruc­tive depres­sion. The pop world can be even harsher; there's a kind of critical glee when an artist fails to live up to the creative promise of their 20's.
There's some­thing about being a composer which feels slightly fraud­u­lent. It's a far less Promethean occu­pa­tion than the "composer" of popular conscious­ness. Writing music is more like refash­ion­ing some­thing which already existed, had always existed; it's making a suffi­ciently unrec­og­niz­able collage out of other peoples' mate­ri­als. Adding to this percep­tion is the fact that it can be so much fun (people pay me to do this?) and that much of the process doesn't feel like "work" in the tradi­tional sense, at least not how I do it.
This week's "work" is starting on a new piece for solo piano. Again, by all appear­ances, I am not exactly working, but instead playing through Chopin's third Scherzo rather badly. I am enjoying myself immensely. Sight-reading, as opposed to goal-oriented prac­tic­ing, is very freeing. You don't have to stop and sort out all the little tech­ni­cal problems of learning a piece, instead you just revel in its partic­u­lar world, enjoy the sounds of the piano, the blocky chords and approx­i­mated arpeg­gios. In the moment, you manage to convince yourself of the bril­liance of your own seat-of-the-pants interpretation—yes, that's how Chopin meant for it to be played!—even though you've put in no careful thought and consid­er­a­tion, only tried one of a thousand possi­bil­i­ties. In the Chopin Scherzo, my "reve­la­tion" is to take absolutely no liber­ties with the tempo—I'm playing every rhythm exactly as notated. This is the kind of extrem­ist approach that may even­tu­ally lead to a useful approach to the piece, but in its unadul­ter­ated form sounds more like a stubborn bulldozer.
Still, the bull­dozer approach has some merit—particularly in the middle section, where that beau­ti­ful block chord chorale alter­nates with fantas­tic-sounding descend­ing arpeg­gios from the top of the keyboard. Under­stand­ably, most pianists I've heard take their time here; it's a deeply expres­sive passage, full of satis­fy­ing harmonic shifts and suspen­sions (little held-over notes which, when added to an unsus­pect­ing chord, make it sound even better—like harmonic salt). The disad­van­tage of all this swooning is that one loses the sense of forward momentum. It's just chords and arpeg­gios randomly situated in time, rather than a long melody stretched over a harmonic progres­sion leading to an inevitable conclu­sion. Some rhythmic disci­pline seems to be in order.