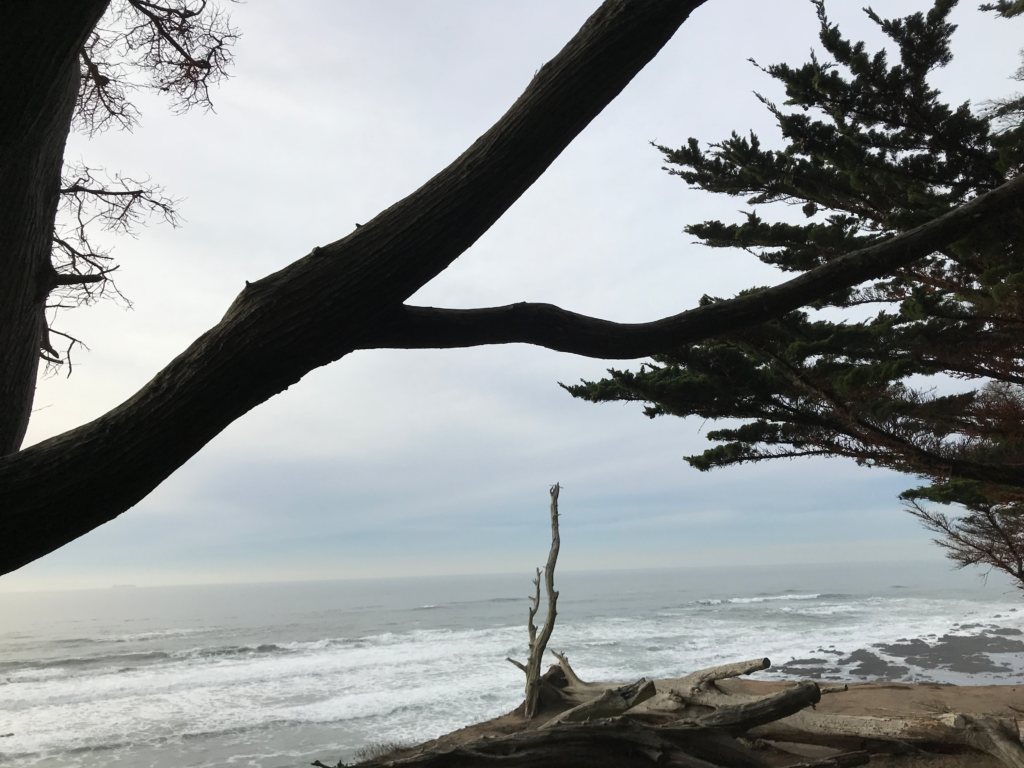 Maybe this year I will write in this space more than once. I used to use it as a kind of public diary and trav­el­ogue, and then…Twitter occurred? I got busier? I remember neither un-busyness nor life before Twitter; tragic, I know.
In a week, I'm flying to San Fran­cisco, where I will play in three quite differ­ent things. The first, on January 23, is a show by LA Dance Project; I'll play Glass's Mad Rush in a piece chore­o­graphed by Benjamin Millepied called Closer. (Is Mad Rush a piece about the gold rush? This struck me only now).
Second, and maybe most excit­ingly, I've been prepar­ing a new solo piano program—my first in awhile—which I'll play on January 26th. The program is move­ments from Janáçek's On An Over­grown Path inter­laced with works by Caroline Shaw, Eric Shan­field, and Chris Cerrone. Here's a short note I wrote about the idea behind the program:
There's a good reason for all the evoca­tive titles, which is that all the works are based on visual images, either real or imagined. What I liked was that all the pieces have to do with differ­ent mediums, or chains of mediums, like a game of inspi­ra­tional tele­phone. Caroline's Gustave le Gray is named after a pioneer in photog­ra­phy, and is half an analogue to his images, and half an imagined portrait of the photog­ra­pher himself. Chris was inspired by an artist friend's render­ing of a beau­ti­ful brutal­ist bridge in southern Italy—the two-dimen­sional repre­sen­ta­tion of a three-dimen­sional form, trans­lated into a musical form. Eric's Utopia Parkway is an homage to the sculptor Joseph Cornell—musical "objects" move against each other in shifting posi­tions, like the objects in one of Cornell's shadow boxes.

And it's not known exactly what inspired the titles of Janáçek's On An Over­grown Path, though I believe they were given only just before being published—it seems likely they were images or phrases out of his own head. But they are amaz­ingly evoca­tive in a way that is picto­r­ial but nonethe­less abstract.

I suppose what I'm trying to "say", if one can speak through one's program­ming, is that the way an artist sees art and the world is not usually confined to a single form or disci­pline. The qual­i­ties that move me in music are the same that move me about a building, a photo­graph, or a piece of chore­og­ra­phy. They're all related in cryptic ways.
And lastly, on February 2nd, I'll be joining the legendary Kronos Quartet for a program centered on Glass—some solo piano music, some quartet music, a bit with all five of us, and some conver­sa­tion between David Harring­ton and me.
The fact that I'm not playing any of my own music on these programs feels almost like I'm getting away with some­thing. It also makes me wildly anxious (am I an inter­est­ing enough pianist to be just a pianist?)