Check out my new binding machine: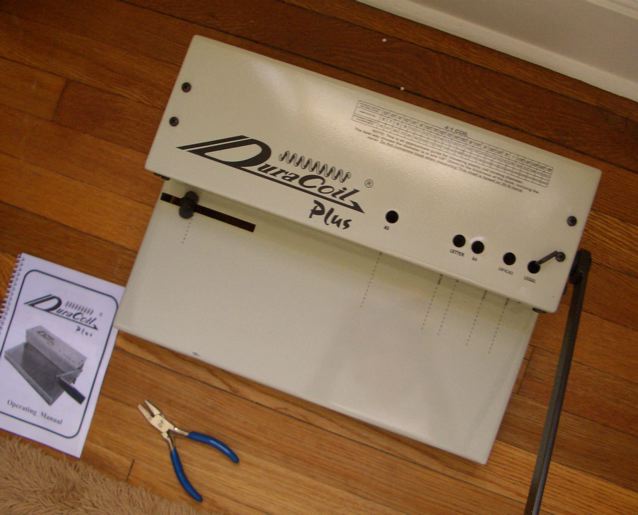 Actually, it's more a glori­fied hole-puncher. The binding part is done by me, with those coil-crimping pliers. I'm a binding machine.
Also, check out that typog­ra­phy for the logo. I can only assume the design­ers were going for some­thing… bindy? Yet lighthearted?
In other news. We're off to Boston today to see Radio­head. Cut the kids in half, every­body!