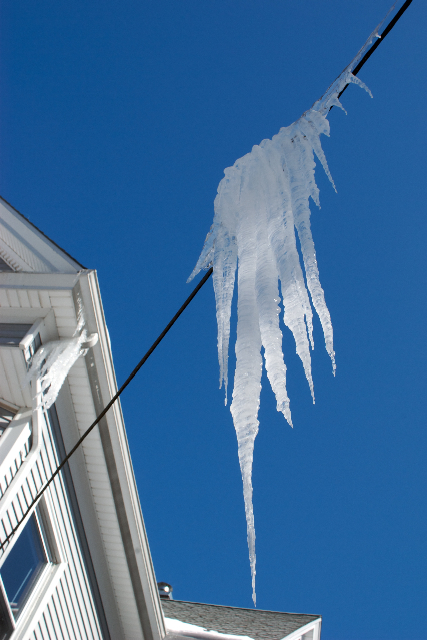 Heads up, ev'rybody&#8212 there's rather a large icicle about to melt on you, meaning my Carnegie Hall debut must be coming up (Sunday, March 22). You can get tickets for as little as $10, so nobody has an excuse not to come.
I spent last Sunday in Flushing listen­ing to the ACME quartet and NY Youth Symphony play Senior for the first time; with two weeks to go until Carnegie I think we're in very good shape. The quartet already sounds fantastic&#8212 can't say I'm surprised, what with such illus­tri­ous member­ship. The orches­tra members need perhaps a little more time for the music to "settle". Ryan took my advice and merci­lessly cut back the string sections (which are other­wise HUGE) and the piece sounded appro­pri­ately buoyant and nimble, really like slightly beefed-up chamber music in some parts.
I'm really excited for what's sure to be a memo­rable concert. The orches­tra is also playing Carlos Chavez's Sinfonia India and Brahms 1, both of which I over­heard in rehearsal and already sound quite persuasive.